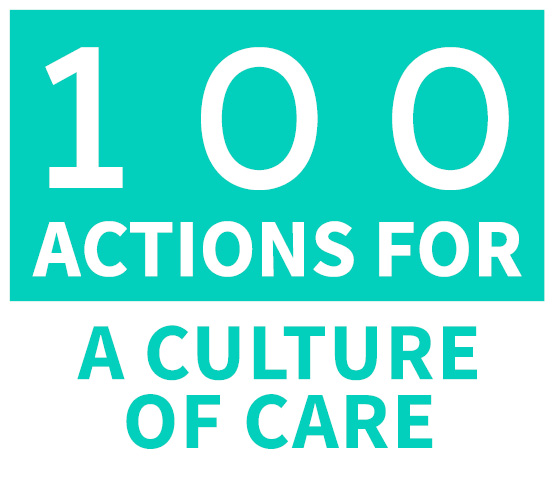 100 Actions for a culture of care
The International Women's Day theme for 2022 is #BreaktheBias which highlights the importance of challenging biases and misconceptions in the interest of creating a more inclusive and gender-equal world.
At Equality Forward we believe that we need to move beyond bias and break the systemic barriers that hold women back at work. Building cultures of equality and equity is about creating an environment where all employees feel like they can be themselves at work because they know they will be valued for this.
On International Women's Day (8 March) Equality Forward is launching the #CultureofCare campaign. Building a #CultureofCare means creating a work environment where everyone can
feel valued, respected, and reflected.
We have created 100 Actions for a #CultureofCare that provides practical ways that anyone can help foster a culture of support, compassion, and safety at work.
The 100 actions cover the following topics:
By taking on these 100 actions, everyone in your organisation can be part of creating a #CultureofCare that helps #BreaktheBias and tear down barriers to advancement, inclusion and fulfilment at work for everyone.
with challenge
comes change
Download and save any number of the social media tiles in pairs (cover and details).
Share how you are putting each action into practice to advance equality.
Choose to challenge someone you know to do the same on your social channels using the hashtag #ChooseToChallenge