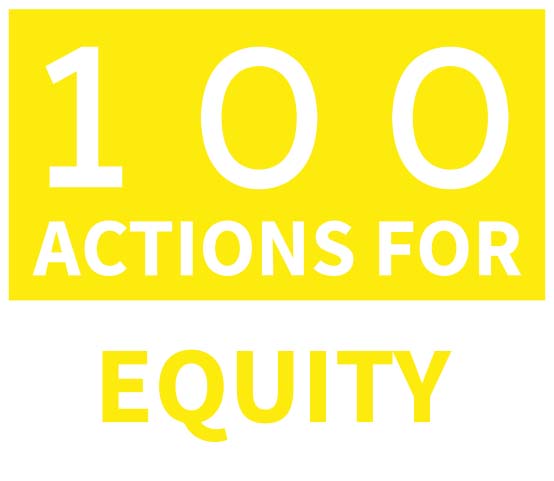 100 actions to #FixInequity
The Fix is a weekly podcast that shares stories of remarkable people who are taking action and innovating to advance equity in the workplace and beyond.
The show is hosted by Michelle King, a global gender equality expert and Kelly Thomson, an employment law expert, who together weave in their research, actionable insights and tips for how everyone can put equality into practice every day.
Each week the show features guests from a range of backgrounds including business leaders, entrepreneurs, innovators, thought leaders, academics, world leaders and celebrities. In each episode, listeners will discover how to create workplaces that work for everyone and why this serves to benefit all of us.
With over 180 episodes, and hundreds of thousands of downloads, here we share the top 100 actions from our guests for building a workplace that works for everyone!
Download and save any number of the social media tiles in pairs (cover and details).
Share how you are putting each action into practice to advance equality.
Choose to challenge someone you know to do the same on your social channels using the hashtag #ChooseToChallenge